The Marcos GT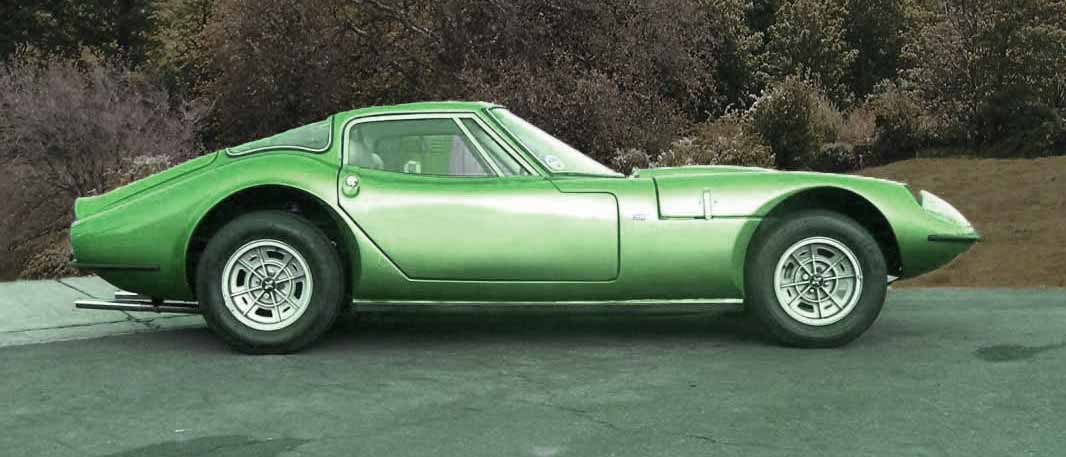 Back in 1959 a retailer of car accessories named Jem Marsh persuaded an aviation design expert named Frank Costin to design a race winning, small GT car for him. The company 'Marcos Engineering' was created: MAR being the first letters of Marsh's surname, and COS the first three of Costin's. Ingenious.

By the time he met Marsh, Costin had already been commissioned by Tony Vandervell, the founder of the Vanwall racing team, to create a body for the car which went on to win the Formula 1 World Constructors Championship.

He had a penchant for using aerodynamic principles to design racing cars. He was also a structural engineer with extensive knowledge of building military gliders out of wood. He went on to use his knowledge and experience to create a chassis made from plywood, with all the weight advantages over steel, and over this he would fit a lightweight aerodynamic body. The lightness and rigidity of his creations allowed racing car manufacturers to produce cars with very high performance even whilst using a fairly small engine.

He produced a bonded marine plywood monocoque chassis which was extremely lightweight for the first Marcos. This was very successful on the track but it was not a good-looking car. Brothers Dennis and Peter Adams, who were designers, were brought into the company with a brief to produce a beautiful car and by 1964 the Marcos GT, one of the loveliest two-door coupes ever created, was ready for sale.

The wooden chassis was retained with a fibreglass body. Initially Volvo's 1.8 litre four-cylinder engine was fitted but many cars were sold in Britain in kit form which meant that the buyers could have a choice of several different engines. Ford four-cylinder or V6 motors were the favoured choice of many.

Safety regulations in the United States meant that a steel chassis had to be used on cars that were exported to that country; these were powered by a three litre straight six engine supplied by Volvo.

The company expanded; but did so too quickly and by 1971 it was insolvent. Marsh however bought the right to use the Marcos name again, and five years later the GT was available again in kit form initially, with fully finished versions available shortly afterwards. Eventually a convertible was introduced and larger engines such as the Rover 3.5 litre and 3.9 litre units gave the car it's potential top speed of 150 mph. What didn't change however was it's beauty.

Sadly this company went bankrupt in 2000. Another attempt to revive the company was made but in 2007 a decision was made to go into voluntary liquidation. Will the marque be revived again? Unlikely but we can hope.