Aston Martin DB2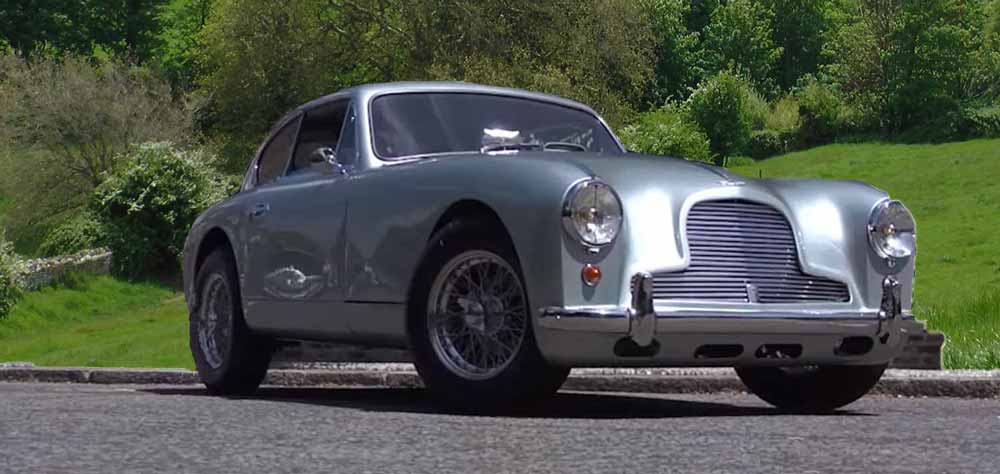 Aston Martin first saw the light of day back in 1913 when a businessman called Lionel Martin, whose fortune was based on English china clay products, and an engineer called Robert Bamford formed a company called Bamford & Martin to sell and service cars. At the time Martin was hill racing at a venue called Aston Hill and that is where the original name Aston Martin came from.

The two decided to manufacture their own cars backed by funding from racing driver Count Louis Zborowski and before long their creations were breaking speed and endurance records At the Brooklands Racing Circuit, but in 1924 the drearily commonplace disaster occurred; the company went bankrupt. Various changes of ownership occurred over the coming years, during which it was renamed Aston Martin Motors, until, after yet another financial crisis, it was bought by entrepreneur David Brown who not long afterwards also bought Lagonda, which was having similar financial issues.

His main reason for buying Lagonda was to get his hands on the new six cylinder twin overhead camshaft engine which had been invented and developed by the legendary W.O. Bentley. He believed that a combination of Aston Martin's tubular steel Atom chassis and Lagonda's engine could be a world beater. To put this theory to the test prototype cars utilising the Atom chassis with either Aston Martin or Lagonda engines were raced in 1949 at the Le Mans and Spa 24-hour endurance races; the Lagonda powered cars proved to be infinitely superior.

The Aston Martin DB2, that first came on sale in 1950, was derived from this racing model. It was available as a two seater in either convertible or coupe form, with aluminium bodywork. Performance was superb for the time; the engine created 102 brake horsepower which propelled the car up to 116 mph with a 0 to 60 time of 11.2 seconds. In 1950 this was fast indeed. This was however definitely a road car which had been derived from a racing car! Rearward visibility was pitiful and there was no boot lid so any luggage had to be stowed from inside the car. However it was beautiful to look at, reliable, sexy, and performed so well that it soon had a firm following.

There was an option of a more powerful 125 brake horsepower engine named the Vantage; this beefed up performance considerably and in 1950 two DB2 Vantages were entered for the Le Mans race and came home fifth and sixth; the following year three cars achieved third fifth and seventh places.

Aston Martin became the car to be seen in for wealthy men about town; and a total of 410 DB2s were built.