Lagonda V12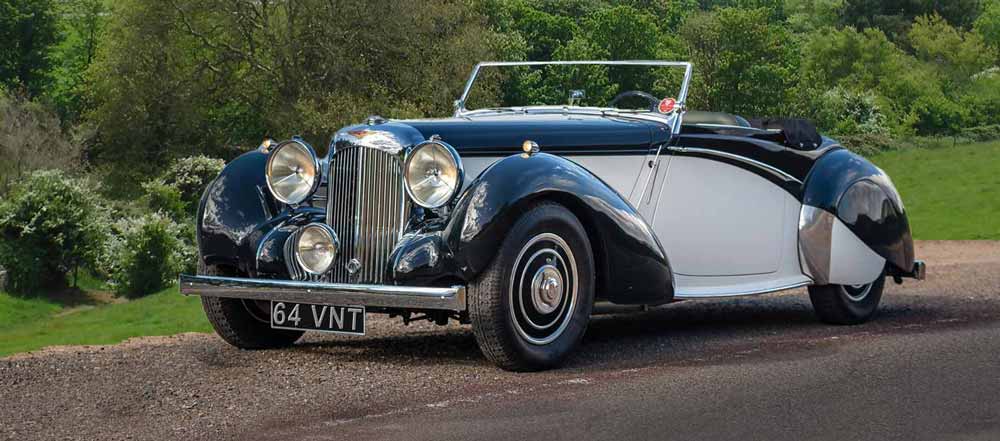 Walter Owen Bentley (W.O for short) was a wonderful designer and motor engineer. Unfortunately his business acumen didn't match his car building skills and his company, Bentley motors Ltd, went into receivership in 1931. It was snapped up by Rolls-Royce who retained W.O to build a new range of fast, powerful and sporting cars; but these were to be under the Rolls-Royce Flag and not his own! This was quite a comedown for him and it rankled.

Worse was to come. His wife divorced him and his own personal Bentley eight litre was taken from him. Under the terms of Rolls-Royce's purchase of Bentley Motors he was contracted to work for them until 1935 but he was treated like a mere employee rather than a major contributor to the company and resentment festered. he wasn't even allowed to play a major part in the development of cars which bore his name!

Once he was free to leave under the terms of the contract he did so, gladly, at the end of April 1935.

He joined Lagonda, which itself had only just been rescued from receivership, taking with him most of the staff of the Rolls-Royce racing department. Rolls-Royce itself had already tried to buy Lagonda, mainly to eliminate a rival. W.O intended to show that this rival had teeth.

Arguably his finest achievement at the company was the V12 engine. this displaced 4.5 litres and without any tuning at all it could put out 157 brake horsepower with massive lowdown torque. With further tuning 180 brake horsepower was being achieved. This was mounted in a newly designed chassis featuring independent front suspension and dual circuit braking. It was intended to be a serious competitor to Rolls-Royce and the finest workmanship and materials only were specified.

Buyers had a choice of several models since the coachwork could be created either by Lagonda itself, or by various other specialist coachbuilders.

Manufacture of cars for sale began in 1938. It was not long before lightweight V12s were appearing on the track and in 1939 two of them were entered at Le Mans and took third and fourth places. It was claimed that they were not pushed to their limits because the intention was more to gain experience than to achieve race wins but since World War II began later that year these intentions came to nothing. However they were still performing well on the tracks and even in saloon form a roadgoing V12 could exceed 100 mph, even for such a big car.

The start of the war unfortunately halted production, by which time just 189 were sold; austerity measures after the war meant that there was probably no market for such a luxurious vehicle and so manufacture was not restarted.